Class 1 Home Learning
Fine Motor Activities
Phonics information for parents
Phonics - Order of teaching
Handwriting
Phonics Resources
Phase 2
Phase 3
Phase 5
Writing Guidance for Parents
We have made a document to help you support your child with their writing at home. Hopefully, it will give you a good idea of what you might expect your child to be able to do in their writing and the skills that you can encourage them to practise.
Maths
https://whiterosemaths.com/
This is a fantastic resource which will support the children's learning as a continuation of lessons in class. All classes follow this scheme in school.
https://whiterosemaths.com/homelearning/
Sumdog
Parents can set up logins for this
https://www.sumdog.com/user/sign_in?to=%2Fparent-dashboard
Numberblocks can be found on the iplayer. The children love the programmes and exploring maths through activities based on the programmes.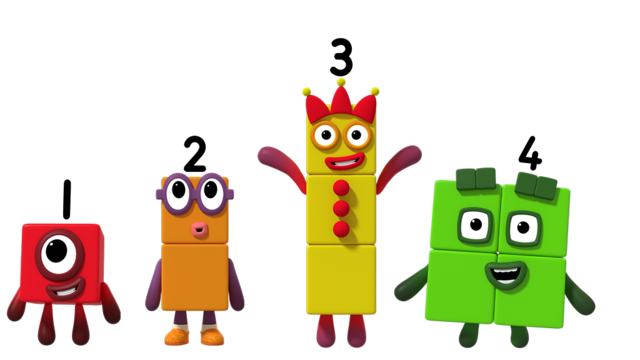 Number Fun Songs
Here is another good link. The children have used these songs in class and love them! Learning can be build on from the songs.
https://parent.numberfunportal.com/login-page/
Some fantastic Maths activities and investigations
Staying Active
Cosmic Kids is a great Yoga programme.
The children will love it.
https://www.cosmickids.com/category/watch/
PE with Coach Joe
This PE session is brilliant for the whole family to do together
REAL PE is a great PE scheme of work.
https://home.jasmineactive.com/login
To login use the following information
Parent email: parent@markington-1.com
Password: markington
The Harrogate School Sports Partnership has provided planning linked to the scheme.
Computing
The children all have a login for Discovery Education. This is the programme we use in school for computing. There are also lots of other learning opportunities on this site.
Topic work
There are a huge amount of activities and ideas for the children to follow their interests on db primary. Login from the school website.
In our topic work we have been learning about Markington. We learnt how to draw maps, about symbols on a map and landmarks found in the village for example...Church, Post office and School. We were planning to begin learning about London, comparing Markington and London leading into The Great Fire of London.
Please enjoy these topics if you wish.
The following link has lots of Geography clips, key questions and teaching ideas.
https://www.bbc.co.uk/teach/class-clips-video/eyfs-ks1-geography-go-jetters/
Science
In Science, we had just begun a topic on Seasonal Changes. We were thinking about the changes that happen between Winter and Spring. We went on a Spring Walk and observed signs of Spring, finding such things as daffodils, buds and blossom. If you are able to continue thinking about the changes from Winter to Spring with your child at home that would be great. We would have been thinking next about the different clothes that people wear in the two seasons and also how the day length changes (number of daylight hours).
https://explorify.wellcome.ac.uk/en/activities
There is an excellent site called Explorify which has videos, activity suggestions and background information for Science investigations and discussion. There are some resources on there which would support work on Seasonal Changes and there is also a wealth of videos for other topics so hopefully you can find an investigation or talking point which will capture your child's interest.