Wordsearch from Mrs Lyman - for a bit of light relief! - 1.4.20
Class 2 Home Learning
Brightstorm
Work linked to our class text will appear here...
Challenge 1- Can you build an Airship model? Choose your own materials and don't forget to send me a photograph of your finished model.
Challenge 2- The house has turned into the airship... The race has now begun. Can you continue the story starter below:
We gazed in amazement as the house, yes THE HOUSE transformed into The Aurora. Our journey to The Third Polaris had begun...
Maths Challenge
Week 2- How many ways can you make 36?
Word Challenge
Week 2- How many words can you make? You can only use each letter once.
English
Spellingshed
- All children all have a password
Follow the link to select your year group and practice spelling patterns and spelling rules
Reading
I hope you are all enjoying reading lots of different texts. Please remember to record anything you read in your reading record. Below are some question ideas for parents to ask a child after they have read to you.
Maths
https://whiterosemaths.com/
This is a fantastic resource which will support the children's learning as a continuation of lessons in class. All classes follow this scheme in school.
https://whiterosemaths.com/homelearning/
Sumdog
Parents can set up logins for this
https://www.sumdog.com/user/sign_in?to=%2Fparent-dashboard
Timestables website has a huge range of activities to keep up with your times table practice. Don't forget to send me your scores on DB primary to the speedtest check.
https://www.timestables.co.uk/
Here are loads of excellent Maths investigations ad activities
Science
Our next area of Science is Plants. On the BBC website you can follow the links to watch cartoons and do activities based on plants, plus watch Class Clips to find out more. Can you do your own plants project?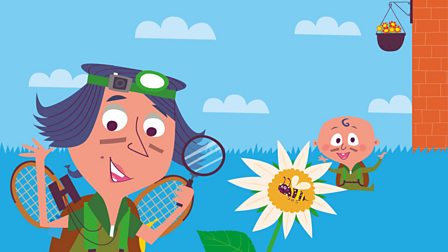 Oxford Owls is a library of free ebooks. There are some great books here. What wold you recommend?
Topic work
There is a large amount of activities and ideas for the children to follow their interests on db primary. Login from the school website.
BBC Bitesize has all subjects covered, with videos and activities linked to it.
https://www.bbc.co.uk/bitesize/levels/zbr9wmn
The children all have a login for Discover Education. This is the programme we use in school for computing. There are also lots of other learning opportunities on this site.
https://www.discoveryeducation.co.uk/
Staying Active
Cosmic Kids is a great Yoga programme.
The children will love it.
https://www.cosmickids.com/category/watch/
Supermovers is great fun to learn alongside keeping active
https://www.bbc.co.uk/teach/supermovers
REAL PE is a great PE scheme of work.
https://home.jasmineactive.com/login
To login use the following information
Parent email: parent@markington-1.com
Password: markington
The Harrogate School Sports Partnership has provided planning linked to the scheme.